perrys: have you ever taken a selfie then at first you think wow i'm hot then like a minute later you look carefully at everything on your face and you realize you're the ugliest person to ever inhabit the planet
"Let me tell you a story. The day after Columbine, I was interviewed for the Tom..."
– Roger Ebert (via caterinasforzas) This. All of it. We need to stop glorifying the news. It makes me feel sick. (via bearheadedgirl)
jhnmyr: That Samsung Galaxy commercial where the mom and kids are seeing dad off in a taxi cab and she wirelessly sends him a video she warns he "probably shouldn't watch on the plane" is like a Rorschach test; whatever you think is on that video is exactly what's on it, and that is how filthy a person you are.
John Mayer song lyrics that pull on my...
The Age Of Worry: Don't be scared to walk alone, don't be scared to like it. There's no time that you must be home so sleep where darkness falls.
All We Ever Do Is Say Goodbye: I love you more than songs can say, but I can't keep running after yesterday.
Another Kind of Green: And I don't need another kind of green to know I'm on the right side with you.
Belief: Belief is a beautiful armor, but makes for the heaviest sword. Like punching underwater, you never can hit who you're trying for.
Born And Raised: 'Cause one of these days I'll be born and raised and it's such a waste to grow up lonely.
Daughters: I know a girl, she puts the color inside of my world. But she's just like a maze where all of the walls all continually change. And I've done all I can to stand on her steps with my heart in my hands. Now I'm starting to see, maybe it's got nothing to do with me.
Edge of Desire: Young and full of running, tell me where is that taking me. Just a great figure eight or a tiny infinity?
A Face To Call Home: I am an architect of days that haven't happened yet, I can't believe a month is all it's been. You know my paper heart, the one I filled with pencil marks? I think I might've gone and inked you in.
Gravity: Oh gravity, stay the hell away from me. And gravity has taken better men than me... now how can that be? Just keep me where the light is.
Great Indoors: Check your pulse it's proof that you're not listening to the call your life's been issuing you-- the rhythm of a line of idle days.
Half of My Heart: Half of my heart is a shotgun wedding to a bride with a paper ring, and half of my heart is the part of a man who's never truly loved anything.
The Heart Of Life: You know it's nothing new, bad news never had good timing. Then the circle of your friends will defend the silver lining. Pain throws your heart to the ground, love turns the whole thing around. No it won't all go the way it should, but I know the heart of life is good.
I'm Gonna Find Another You: You take your sweaters, you take your time. You might have your reasons, but you will never have my rhymes. I'm gonna sing my way away from blue. I'm gonna find another you.
If I Ever Get Around To Living: You are hiding in your mind, working all the time, trying to make it better than you got it. And you've been spending all your time searching for a sign that's never gonna look the way you want it.
In Repair: Too many shadows in my room, too many hours in this midnight. Too many corners in my mind, so much to do to set my heart right.
In Your Atmosphere: I'm gonna steer clear, I'd burn up in your atmosphere. I'm gonna steer clear 'cause I'd die if I saw you, I'd die if I didn't see you there.
Love Is A Verb: Love is a verb, it ain't a thing. It's not something you hold, it's not something you scream. When you show me love, I don't need your words. Yeah love ain't a thing... love is a verb.
New Deep: Is there a God? Why is he waiting? Don't you think of it odd when he knows my address? And look at the stars. Don't they remind you of just how feeble we are? Well it used to, I guess.
No Such Thing: Well I never lived the dreams of the prom kings and the drama queens, I'd like to think the best of me is still hiding up my sleeve.
Not Myself: Suppose I said colors change for no good reason. And words will go from poetry to prose.
Queen Of California: Joni wrote "Blue" in her house by the sea, I gotta believe there's another color waiting on me to set me free.
Shadow Days: Well it sucks to be honest and it hurts to be real. But it's nice to make some love that I can finally feel.
Slow Dancing In A Burning Room: I was the one you always dreamed of, you were the one I tried to draw. How dare you say it's nothing to me? Baby, you're the only light I ever saw.
Something's Missing: When autumn comes, it doesn't ask. It just walks in where it left you last. You never know when it starts, until there's fog inside the glass around your summer heart.
Speak For Me: Well they're celebrating broken things... I don't want a world of broken things. You can tell that something isn't right, when all your heroes are in black and white.
Split Screen Sadness: So I'll check the weather wherever you are 'cause I wanna know if you can see the stars tonight... It might be my only right.
St. Patrick's Day: No way November will see our goodbye, when it comes to December it's obvious why: no one wants to be alone at Christmas time. And come January we're frozen inside, making new resolutions a hundred times. February, won't you be my valentine? And we'll both be safe 'til St. Patrick's Day.
Stop This Train: So scared of getting older, I'm only good at being young. So I play the numbers game to find away to say that life has just begun.
Waiting On The World To Change: Now we see everything that's going wrong with the world and those who lead it, we just feel like we don't have the means to rise above and beat it. So we keep waiting, waiting on the world to change.
Walt Grace's Submarine Test, January 1967: And for once in his life it was quiet as he learned how to turn in the tide. And the sky was aflare when he came up for air in his homemade, fan blade, one-man submarine ride.
War of My Life: I've got a hammer and a heart of glass. I got to know right now which walls to smash. I got a pocket, got no pills. If fear hasn't killed me yet then nothing will.
Wheel: That's the way this wheel keeps working now. And I won't be the last... no I won't be the last... to love her.
Whiskey, Whiskey, Whiskey: Whiskey, whiskey, whiskey, water, water, water. Sleep. Dreamed somebody missed me, wake up, shake it off, and repeat...
Who Says: Who says I can't be free from all of the things that I used to be? Rewrite my history, who says I can't be free?
Why Georgia: Still "everything happens for a reason" is no reason not to ask myself if I'm living it right.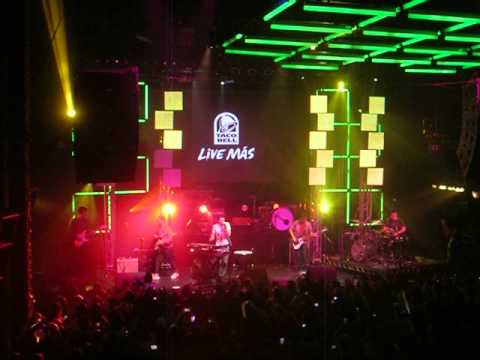 bazingamayer: The only problem with the song "Go easy on me" is that is not long enough.
I think I'm allergic to sleep.
I'm feeling like this too.. fitmitch: It's the only theory that makes any sense anymore. I'd KILL for a normal night's sleep at this point. Literally.
✯FitMitch✯: Giveaway TIME! →
fitmitch: Holy cannoli, 738?! 810?! Really. I'm shocked. The fact that so many of you take a few moments out of your day to read what I post here means so much to me, so I figured it was time I give something back. I've been creeping up on 1,000 followers for some time now, and I've…
The Waves Put You To Sleep
officialiwrotethisforyou: I love you like I love the sea. And I'm ok with drowning.
When you try on a new dress.
Well…in my case, a new skirt, LOL! most-awkward-moments: submitted by ultimatearabella
Watch
eponiner: So my thirteen year old brother always asks to use my video camera. And I never knew why. But today I opened iMovie for the first time in months and THIS IS WHAT I FOUND. I DONT KNOW WHAT TO THINK. #WHERE'S THE FUCKING REST